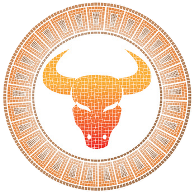 How to conquer a Taurus?
Relations with the Taurus can be
complex
from the outset and that is because these are one of the rarest and complex signs that we can find in the zodiac.
Taurus are very stubborn people, who do not like to give in on almost anything and it will cost them a lot to admit that we are right even in knowing that we are. Therefore, anyone who wants a relationship with a Taurus to work must be
very patient
. In fact, Taurus are aware of this problem in their character and often notice it when they start a relationship with someone, on the other hand, they are somewhat suspicious people, so we cannot expect this to be a quick task, as can happen with other signs of the Zodiac.
Taurus are people who most of you think, have a strong character. Although when in relations, they are usually happy with everything, if there is anything they dislike, things will not go well. Therefore, if we want
to conquer a Taurus
, the first thing we should do is find the patience that we lack. On the other hand, we should get to know him and be very proactive in the relationship.
They are usually quite shy and are not usually be the ones taking the first steps at all. Therefore, if we want to maintain a relationship with them, we will have to be the ones to begin with the game. To follow
the right path and conquer our Taurus
, it will be important that he sees us as trustworthy people.
A Taurus is a person looking for a partner for life, and if we have had many relationships in the past or if he sees is unconvinced that the relationship will last; he will not hesitate to discard us aside as a possible partner. It is also important to be
very honest
with a Taurus. They are people who have one more sense and smell when someone may be cheating on them and if they know that this can happen, they will not hesitate to leave us.
We must be aware that Taurus is not as strong emotionally as they want us to see them. Therefore, we must be careful not to harm them and give them lots of support in everything, because they are quite insecure and
negative by nature
. We should always be aware of it and explain things in a way that will make them see things as if on their own feet.
Sexually
, Taurus are not people who have a lot of initiative and if we want them to have it, we must have patience and guide them how we most like. This will never be at the beginning, so we will have no choice but to go shoving during the first months. In addition, Taurus people are usually not dominant, so we will not have problems with them in this regard. They do not care one thing to another and it will be easy to have pleasurable sex with them.
The key to conquering a Taurus
is in patience and sincerity.